QuestingHound Is Proud to Announce the Success of 2019's Recent "Food for the Poor" Event
The QuestingHound team personally packed more than 7,500 meals for needy families, among other accomplishments
June 17, 2019 – QuestingHound, the industry leading managed services provider that has been proudly assisting Florida-based businesses with all of their IT needs for many years, is proud to announce that this year's "Food for the Poor" event was an overwhelming success. The high-energy, fun-filled community food packing event drew between 500 and 600 attendees this year and QuestingHound was honored to be a significant part of those efforts.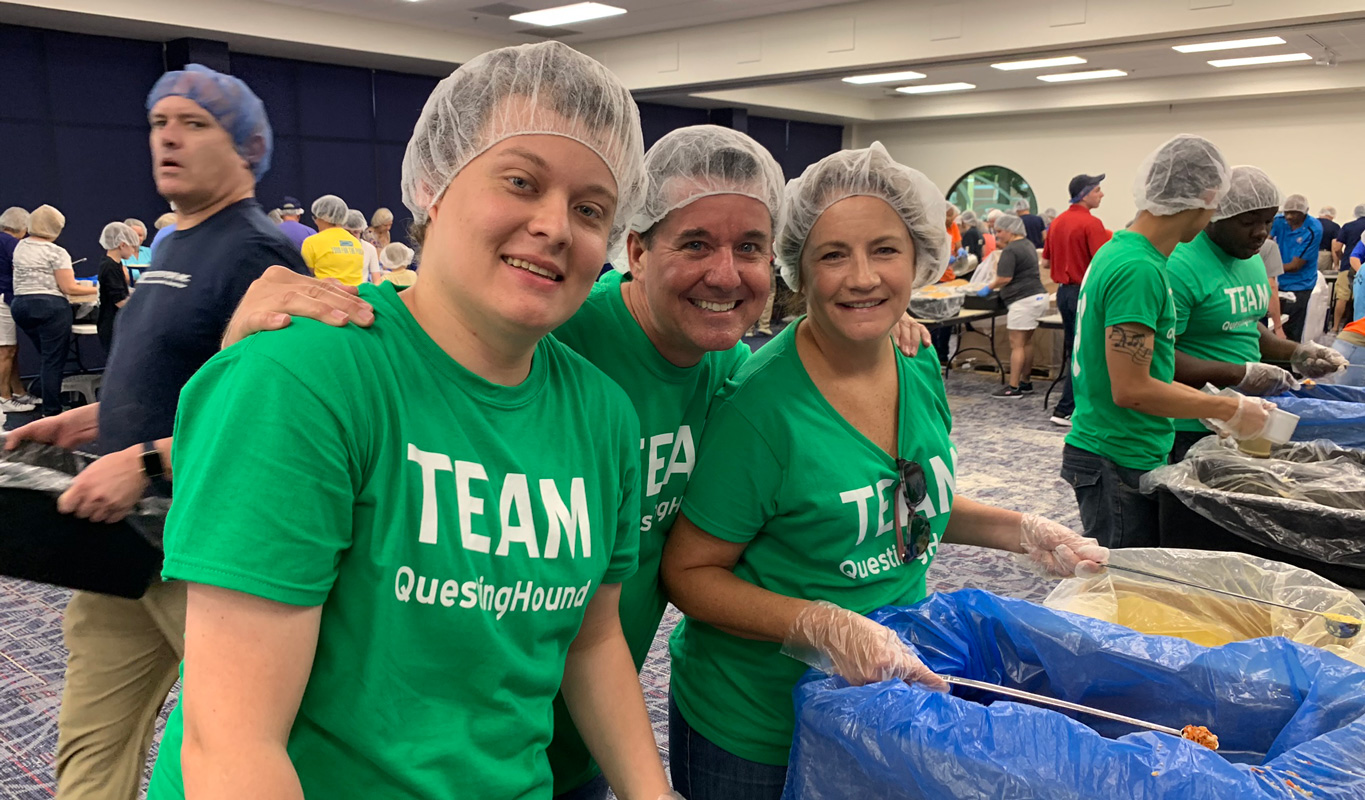 Because an estimated 59.3% of ALL Guatemalans live in poverty, the country is known for having one of the highest rates of chronic child malnutrition in the world. With that in mind, "Food for the Poor" was created – an event that, in partnership with Feed My Starving Children, provides more than 150,000 specially formulated meals for kids in Guatemala.
QuestingHound was on hand for the entire event that took place on June 1 at Atlantic University in Boca Raton, with no less than 16 employees (and their families and friends) represented. In the one session that Team QuestingHound attended, they packed more than 7,500 meals – or enough to feed 208 children for an entire year.
"Food for the Poor" organizers also took a recent mission trip to Guatemala, showcasing first-hand how much of a meaningful impact those meals will make on the lives of so many. You can view a video outlining their efforts here.
To find out more information about Food for the Poor, or to learn how you can make a contribution to any one of the upcoming events that this organization is already planning, please view their official website here. To learn more about QuestingHound and their innovative blend of small business-centric managed IT services, please visit their official website here.